Teachers and Pensioners will elect representatives during elections November 1-5, 2021
Image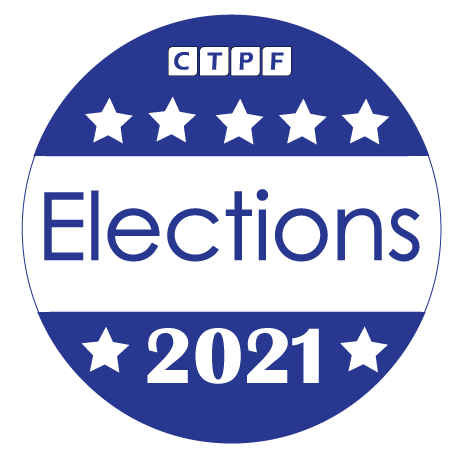 CTPF will hold two elections in 2021. Teachers will elect two representatives and Pensioners will elect three representatives.
The CTPF Board of Trustees has approved changes to its Election Policy to ensure that the election can continue efficiently and safely during the pandemic.
1. The Board will allow Teachers and Pensioners to collect validated digital signatures on petitions in addition to traditional paper petitions.
2. Voting materials for Teachers and Pensioners will be distributed by mail (pensioners have always had materials distributed by mail and teachers had materials distributed by mail in 2020).
3. Voting materials will be mailed to Teachers and Pensioners as soon as possible after candidates are certified (instead of requiring the mailing on or after October 17), and voting will open for Pensioners and Teachers the day materials are mailed.
2021 Nominating Petitions
Nomination petitions are now available. Contact Election Coordinator Gail Davis: 312.604.1400, ext. 402, or email elections@ctpf.org to request a packet.
Visit CTPF's Election Central for additional information.