Image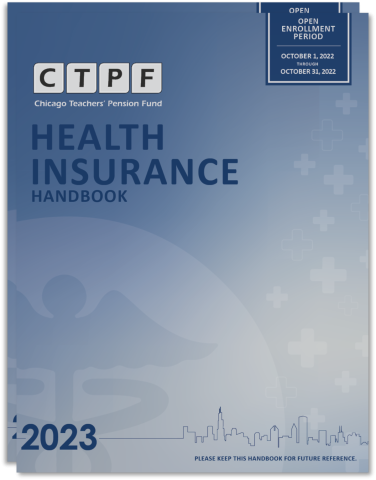 The 2023 Open Enrollment Period will run from October 1-31, 2022. During this time, annuitants can enroll, add or drop a dependent, or change a health insurance plan or carrier. Changes become effective January 1, 2023. All plans offered in 2022 will be offered in 2023. You do not need to take any action to stay enrolled. Plan designs have not changed for 2023.
The 2023 Open Enrollment Handbook is now available online
Handbooks were mailed in mid-September by first-class mail, for delivery by October 1.
Open Enrollment Education Week
Register for a CTPF Open Enrollment Webinar or audio presentation at www.ctpf.org/calendar.
Premium Subsidy
At the August 17, 2022, Board of Trustees meeting, it was decided that the subsidy will remain at 60% in 2023. The subsidy is only available to eligible CTPF members. Dependent coverage is not eligible for the subsidy.
For more Open Enrollment Resources visit ctpf.org/open-enrollment.