Email: cathyc1202@gmail.com
Image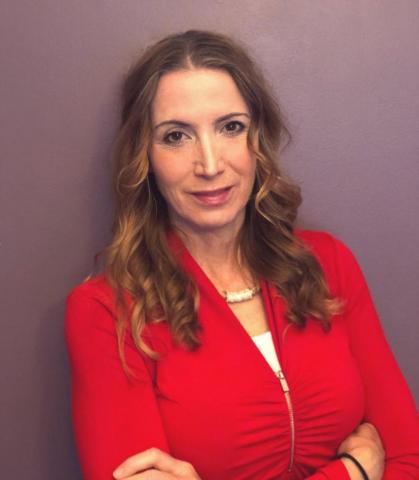 "Seeking your support to put a strong advocate on the board to ensure our financial futures."
When I loaded my cardboard box full of clothes into my parents' Reliant K Car and headed to Chicago after graduating from Penn State, I had teaching on my mind. Twenty-eight years later, I have made Chicago my home and CPS my life's work.
I believe that through activism, we push social change. Over the course of my many years as a teacher in Chicago, I have held leadership positions such as CTU Delegate, Strike Captain, District Supervisor, and, most recently, the Local School Council teacher representative, and PPLC Chair. I believe I have the tenacity, aptitude, and time to commit myself to the mission and vision of protecting and growing our financial futures. I would like the opportunity to lend my voice and passion to the CTPF Trustee community and ensure that the fund reflects the values of our members by:
Investing ethically and prudently in local, national, and global vetted funds.
Upholding our commitment to promote investment in and support of Minority, Women, and Disadvantaged Business Enterprise (MWDBE) firms.
Uniting in the fiduciary responsibility of protecting the Chicago Teachers Pension Fund against egregious junk fees and other nefarious attacks on our future investment opportunities so that our fund remains robust in perpetuity.
EDUCATION
University of Illinois at Chicago, Master of Science, Education
Penn State University, Bachelor of Arts, English/Education
WORK EXPERIENCE
Employed in CPS 18 years, currently teaching at Rickover Naval Academy High School -- Special Ed., CTT
Formerly at Hanson Park Elementary School (12 years) – Middle School ELA
Formerly at George Corliss High School (2 years) – English
Formerly at John Sengstacke and Milton Lee Olive III Academic Preparatory Centers (4 years) – English/Reading
3 Years teaching experience outside CPS
MEMBERSHIP
National Council of Teachers of English (member since 1994)
Gilder Lehrmam Institute of American History (member since 2012)
International Literacy Association (member since 2019)
SERVICE
Local School Council; PPLC Chair – 4 years, Hanson Park Elementary School
Monticello Neighbors Neighborhood Group; Founding Member
CTU School Delegate
American Federation of Teachers & Illinois Federation of Teachers Convention Delegate
CTU Professional Problems Committee
CTU District Supervisor
CTU Strike Captain
Disclaimer: CTPF is not responsible for the content of this material and has not verified any of the information.