Image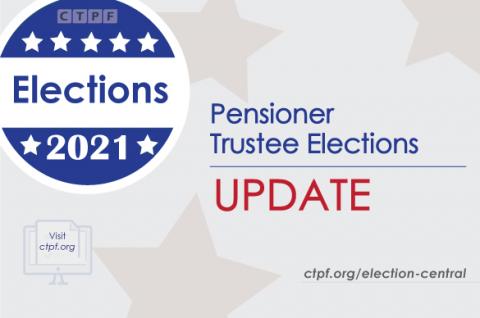 Voting Extension 
Due to US Postal Service mail delays, CTPF is extending the date to return ballots in the Pensioner Trustee Election. All ballots must now be postmarked by November 6, 2021, and received by the Election agent by 5:00 p.m. (CT) on November 12, 2021. 
Online Voting 
Online voting is also available and has been extended through November 6, 2021, at 5:00 p.m. (CT). Contact YesElections at (844) 413-2929 between 8:00 a.m. and 5:00 p.m. (CT), Monday through Saturday, if you need a voting PIN to vote online. 
CTPF Election Policy
View the revised CTPF Election Policy here.