Fund remains a leader among pension funds in minority, women, and disabled-owned business enterprise efforts
CHICAGO - January 9, 2019 - The Chicago Teachers' Pension Fund (CTPF) submitted its 2018 Annual Diversity and Inclusion Report to the Governor and leaders of the Illinois General Assembly in December. CTPF is proud to remain a leader among pension and retirement systems throughout the United States in providing Minorities, Women, and Persons with Disabilities owned business enterprises (MWDBE) access to do business with CTPF.
As of June 30, 2018, the Fund invested $4.5B or 42% of total Fund assets with MWDBE firms.
"Diversity and inclusion are the cornerstones of a successful business strategy, and the Fund executes this strategy in many ways. We
Image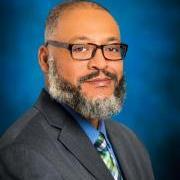 are committed to hiring a workforce that represents the MWDBE demographics of the metropolitan Chicago recruiting area. We stand at the forefront of pension and retirement systems throughout the United States, ensuring that MWDBE firms have access to the many opportunities to conduct business with CTPF. And, we continuously encourage diversity and equality among our employees, vendors, and investment professionals," stated Jeffery Blackwell, President of the CTPF Board of Trustees.
A breakdown of assets by classification as of June 30, 2018, includes $2.77 billion managed by women-owned firms; $1.13 billion managed by African American-owned firms; $549.5 million managed by Latino-owned firms; $69.2 million managed by Asian American-owned firms; $18.5 million managed by Persons with a Disability-owned firms, and $13.9 million managed by Multiple Minority-owned firms.
CTPF has seen dramatic growth in MWDBE investments since the early 1990s when commitment to diversity within its portfolio was first formalized. The Fund invested less than 7% of assets in MWDBE-owned funds in 1994, and today the total investment has grown to 41.9%. Annually since 2007, the Fund has exceeded the goal of investing 20% of Fund assets with MWDBE firms.
The recently submitted report is required by a 2009 Illinois law, PA 96-006, encouraging the trustees of public pension funds to use emerging investment managers in managing their system's assets. Find a copy of CTPF's 2018 Diversity report here.