Image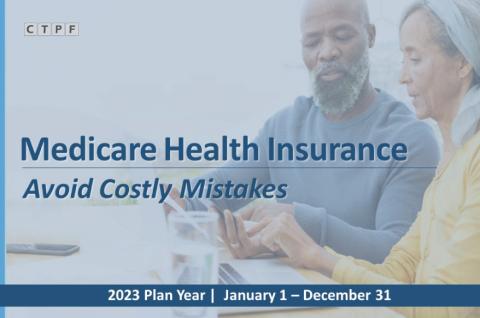 Members who qualify for Medicare must make Medicare Part B (with or without *IRMAA B) payments directly to Medicare and will receive a monthly or quarterly bill unless you: 
Receive a Social Security benefit, 

Participate in CTPF's MedPay program (for Part B or IRMAA B), or 

Sign up for Medicare's Easy Pay program  
If you fail to pay your Medicare Part B bill promptly, you will be disenrolled by Medicare and lose your CTPF Health Insurance coverage. Reinstatement is very difficult and may result in additional penalties. You may not be able to reinstate coverage. 
"Set it and Forget It" 
The best way to avoid being disenrolled is to set up the Medicare Easy Pay Option if you must pay directly for Medicare Part B. Log into your online account at Medicare.gov and set up "Medicare Easy Pay" for your Part B (and IRMAA B and/or IRMAA D) payment(s) so you never have to worry again. 
Additional Information 
Find additional information in the 2023 Health Insurance Handbook or contact Member services at memberservices@ctpf.org or 312.641.4464 with questions. 
*IRMAA means Income Related Monthly Adjustment Amount, it's an additional amount that must be paid for Medicare Part B and Part D by Medicare beneficiaries who have higher incomes.