Image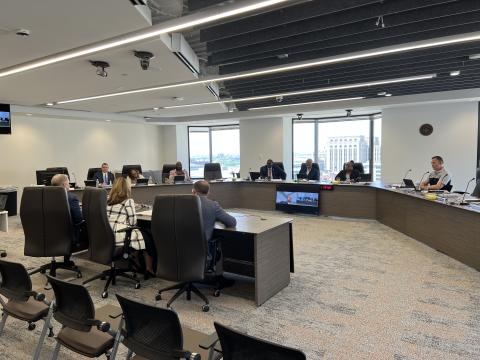 This morning the Investment Committee held a First Friday educational meeting, where the Fund hosted presentations from organizations that support affordable and workforce housing.
Presenters included:
Preservation of Affordable Housing, Boston, Mass., a nonprofit organization whose mission is to preserve, create, and sustain affordable, healthy homes that support economic security, racial equity and access to opportunity for all.

RESSCO, Southfield, Mich., a 100%-minority owned, Michigan-based, private real estate investment manager focused on value-add multifamily rental investments serving workforce housing and the middle-income demographic in the Midwest United States.

Avanath Capital Management, LLC – Irvine, Calif., invests in primarily rent and/or income-regulated affordable housing across the United States, focusing on high-cost growth markets withs nearly $4 billion in assets under management, all focused on this investment strategy.

Jonathan Rose Companies, New York City a for-profit, mission-based real estate investment and development firm focused on regenerating the fabric of communities.
Presentation materials can be found in the BoardDocs Meeting system https://go.boarddocs.com/il/ctpf/board.nsf/Public.