Blackwell to lead as CTPF Conducts National Search for Executive Director
Image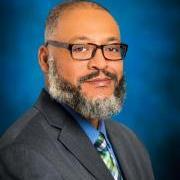 February 10, 2021, The CTPF Board of Trustees voted to name Board of Trustees President Jeffery Blackwell Interim Executive Director of the Chicago Teachers' Pension Fund (CTPF). Blackwell's appointment ensures seamless operations during the search for a permanent executive director. The national search is underway and being conducted by EFL Associates. The appointment is necessitated by the retirement of Interim Executive Director Mary Cavallaro on January 20, 2021. 
Jeffery Blackwell, President of the CTPF Board of Trustees and Interim Executive Director stated, "The Board of Trustees has developed a transition and recruitment strategy for Fund leadership. This new role is a short-term bridge to ensure continuity of service to our valued members as we continue the search for a permanent Executive Director. My priority has always been and will continue to be the stability and success of the Fund." 
Blackwell was elected to represent Teachers in 2010, and re-elected in 2013, 2016, and 2019. He has served as President of the CTPF Board of Trustees since 2018. A 22-year veteran of the Chicago Public Schools, he currently works with students with special needs and established a student mentoring program. An active member and delegate of the Chicago Teachers Union, he has served on the Executive Board and Pension Committee, and as a delegate to the American Federation of Labor and Illinois Federation of Labor Conventions. He earned a Bachelor of Science in Education, a Master of Science in Special Education, and a Master of Arts in General Administration from Chicago State University.