Email: msharonreilly@gmail.com
Image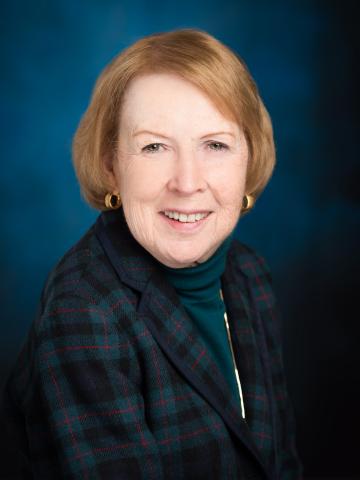 Statement of Candidacy 
In my 27 years as an elected trustee (11 years as an active teacher, as president 9 years, and 16 years as a retiree), I have acted in the best interest of all members. As a member of a 12-member board, I must study the issues as presented by experts we have hired in all areas- investments, pension benefits, health insurance, and legislation. As a trustee my decisions must be for the members and not reflect my individual interests.
In these years I have made decisions that have protected the health insurance subsidy and made thoughtful, educated investment decisions that will help to grow the fund, a goal we cannot realize without consistent funding from CPS and the State of Illinois. My role of Trustee involves many aspects of CTPF, and I have served as Vice President, Financial Secretary, and chaired multiple committees including Finance and Audit, Health Insurance, and Personnel. I have worked to ensure that our Health Insurance rates remain affordable for our members, and supported the continuation of our 60% health insurance subsidy. My support of an RFP for health insurance programs in 2023, helped bring a new program (modeled after Plan G), and a reduction in rates for our Medicare-eligible members. I support a balanced approach to divesting from fossil fuels, and voted in favor of our current policy, which ensures divestment by 2027.
I take my role as a fiduciary seriously and understand that as a member of a 12-member board it's important to work collaboratively with the other 11 members to make decisions to benefit our 60,000+ members. A CTPF Trustee cannot act as a single interest, but a person elected by the members or appointed by the employer to protect the future retirement benefits of all members.
If elected, I will continue to act with integrity, to grow in knowledge, and to always have the best interests of members as my goal.
EDUCATION
Loyola University, M.Ed., Guidance/Counseling
Various Institutions for Eligibility for Type 75 Certificate 
Mundelein College, B.A., English
EMPLOYMENT HISTORY
Chicago Teachers' Pension Fund 
Chicago Public Schools

Elementary School Counselor 1973-1997 
Elementary Classroom Teacher 1964-1973
OTHER EXPERIENCES AND MEMBERSHIPS 
Current
Chicago Teachers' Pension Fund (CTPF) 

Pensioner Trustee (16 years)
Financial Secretary, Board of Trustees
Vice-President, Board of Trustees
Chairperson, Finance and Audit Committee
Chairperson, Personnel Committee 
Chairperson, Return to Work Committee
Chairperson, Investment Committee
Chairperson, Disability Committee

Retired Teachers' Association (RTAC) 
Chicago Teachers Union

Retiree Standing Committee 

Mundelein College Alumnae Association

Board Member, Past President 

Mary Seat of Wisdom Parish

Lector
Eucharistic Minister 
Minister of Care
Past
National Association of Public Employee Retirement Systems (NCPERS) 

National Committee (2014-2016)

State of Illinois

Licensed Real Estate Managing Broker 

Chicago Teachers' Pension Fund Teacher Trustee | 11 Years
Chicago Teachers Union

Vice-President and Chairperson, Retiree Chapter 
Chairperson, Pension and Insurance Committee
School Delegate
Delegate to various state and national conventions
Disclaimer: CTPF is not responsible for the content of this material and has not verified any of the information.