Image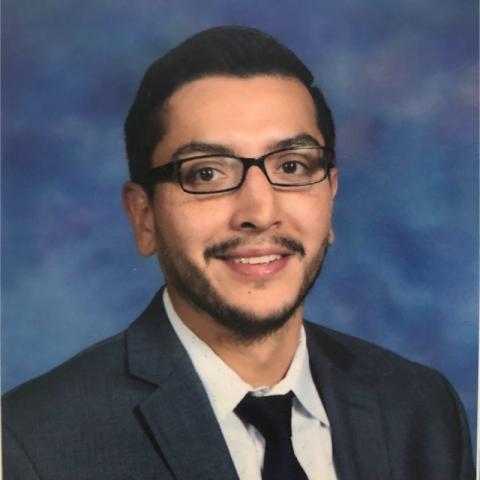 Areas of Expertise
Education Policy & Practice
Strategy and Planning
Team Training and Leadership
Data Research and Analysis
Management of Projects and Programs
High Volume Internal and External Communications
Requirements Gathering
Performance Tracking/Metrics
Positive Improvements
Management-level Business Administration
Compliance
Digital Advertising
Vendor Management
Public Speaking
Highlighted Accomplishments 
Became one of the youngest principals in Chicago Public Schools history.
Successfully and effectively managed a $2.8 million budget for Ravenswood Elementary School.
Collaborated and secured $300,000 in funding for capital and infrastructure improvements within the IL capital bill.
Successfully managed teams of over 80 employees in multiple institutions.
Identified specific needs and developed customized strategies for school departments through in-depth data analysis.
Led key projects, including a training delivery for data system usage.
Gained experience that transfers well to positions involving management of public affairs and government policy.
Earned high marks on performance reviews and excellent grades while earning college degrees.
Continually given leadership roles and management-level responsibility.
Professional and Management Experience
Ravenswood Elementary School 
Principal
July 2020 - Present
Horace Greeley Elementary School 
Assistant Principal
July 2018 – June 2020
Chicago Public Schools Talent Acquisition
Talent Ambassador
August 2017 – June 2018
Brighton Park Elementary & Daniel J. Corkery Elementary School 
English Language Arts & Social Science Teacher
August 2013 – May 2018 
Experience in Managing Public and Government Affairs
Chicago Principals Administrators Association 
Member
July 2018 - Present
Latino Leadership Pipeline
Board Member
January 2017 - Present
Network of Hispanic Administrators in Education
Member
August 2019 - Present
NEA – Biden Campaign
Super Volunteer
June 2020 - November 2020
The Chicago Public Education Fund
Aspiring Principal Cohort Member
September 2019 - Present
Education & Certificates 
University of Illinois at Urbana-Champaign
May 2013
Bachelor of Arts in English | Minor: Secondary Education
Cumulative GPA: 3.1/4.0
IL Type 09 Teaching Certification
Concordia University Chicago
August 2017
Masters in Educational Leadership
Cumulative GPA: 3.9/4.0
Principal Preparation Certification
Other Skills
Operating Systems (Windows and Mac); Microsoft Office (Word, Excel, PowerPoint); Online Documents (Proficient in Google Suite and Microsoft Applications)
Certified in Trauma Informed Care
Bilingual in Spanish
Disclaimer: CTPF is not responsible for the content of this material and has not verified any of the information.