Image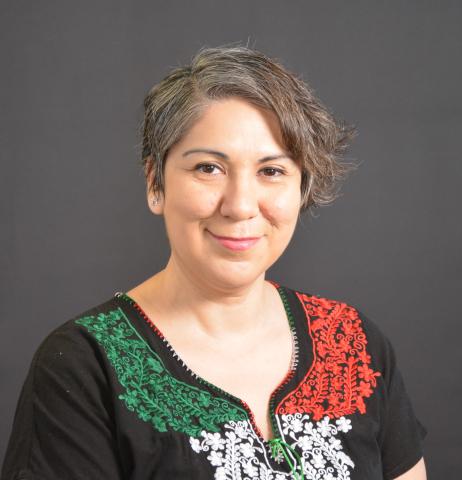 Education
University of Illinois at Chicago May 2013
M.Ed. Special Education
University of Illinois at Chicago May 2010
M.Ed. Educational Measurement, Evaluation, Statistics, and Assessment
Southern Illinois University May 2002
B.S. Rehabilitation Services
Certifications/Specialized Training
ESL Specialization (September 2017)
Wilson Reading System/Fundations Certified 2018
ISBE Certified KIDS (Kindergarten Assessment) Trained 2017
Type 10, Learning Behavior Specialists 1 -PreK-12 (LBS1)
IMSE Orton-Gillingham Multi-Sensory Intervention Trained
Committees
2020-Present Member of ISBE State Assessment Review Committee
2018-2020 Member of ISBE State Educator and Preparation Licensure Board
2021 ISBE High-Cost Special Education Funding Committee
CTU E-Board Member and Trustee
CTU Committees (Testing, Housing, Special Education, Elementary Education)
CTU Latinx Caucus
Conferences:
2023 Harvard Center for Labor & A Just Economy Convening
2018 Panelist ISBE Kindergarten Transition from the Elementary Perspective
2017 Panelist Annenberg Teacher Leadership and Advocacy for Education Policy National Research Event
Awards/Grants/Honors
2020 Nominee for Golden Apple Teacher of the Year
2016, 2017 Chicago Fund for Educators Summer Study Group Grantee
2017 Member ISBE K-2 Indicator workgroup
2016-2017 Kids in Need Grant Recipient
2016-2017 & 2015-2016 Kohl Children's Museum Project-Based Learning Grant
2016-2017 & 2015-2016 Peggy Notebaert Nature Museum Science Teaching Network Awardee
2015-2016 Chicago Children's Museum Playing With Numbers Grant
Career
January 2019-Present | Irma Ruiz Elementary School
Learning Behavior Specialist 1
PreK Special Education Blended Classroom Teacher & K-2: ELA, Math, Social Emotional




Learning, and Science teacher

Implementation of WIDA EL standards, State Learning Standards, and IEP goals in both the general education and the resource setting.

Student Voice Committee Facilitator
2018 –2021| CTU-AFT Teacher Leader Policy Fellow Co-Facilitator
The CTU perspective of the Fellowship is to focus on equity or lack thereof in CPS policy and recommend a change plan.

Mentor Policy Fellows through the Cycle of Inquiry as they develop, research, and present their action research policy work. We meet monthly as a group and monthly via individual support meetings with each fellow.

Collaborate with and report to the AFT Director regarding progress and deadlines

Collaborate with and report to CTU Legislative Director Kurt Hilgendorf

Develop monthly presentations and coordinate end-of-year presentations.
January 2018-2019 |Roberto Clemente Community Academy
Learning Behavior Specialist 1
International Baccalaureate MYP Teaching and Learning

PPLC member

Department Chair
August 2013- January 2018 | Rodolfo Lozano International & Bilingual Center
Learning Behavior Specialist 1 Resource K-4 and Student Advocate
Program Coordinator ASPIRA after school academic & enrichment program K-8 (2013 2015)

PPLC and Instructional Leadership Team (ILT) (combined groups)

Intervention Coordinator K-5 (2013-2016)

K-2 ELA, Math, Science, SEL & Co-Taught 1st Grade Science 2 years
Summer 2015-Winter 2016 | Policy Fellow
Collaborate with teachers both regionally and nationally

Research, review, and advance education policy and practice

Advocate for policy change from the lens of a teacher
January 2013 – May 2013 | CPS, Al Raby High School
Student Teacher - Low Incidence Program for Students with Autism Spectrum Disorder (ASD)
August 2011 – June 2013 | CPS, TEAM Englewood High School
Special Education Classroom Assistant for students with Learning Disabilities and Emotional Behavior Disorders
Supported Algebra I, Algebra II, Biology, General Music (parallel teaching, station teaching)

Member of grade-level Professional Learning Community (PLC), Response to Intervention (RTI) team

Participated in the monthly Culture of Calm/ Restorative Justice Grade Level Committee
Sept 2006 – August 2011| University of Illinois at Chicago College of Education 
Associate Program Coordinator – Urban School Leadership Program
Managed and analyzed multimillion-dollar grants from various agencies across the nation

Attended and participated in program coordinators' meetings regarding ISBE  certification

Coordinated outcome data and quarterly reports

Developed and coordinated recruitment/ admissions procedures and events
December 2005 – Sept 2006 | University of Illinois at Chicago / Chicago Public Schools
Research Assistant & Data Manager – Alternative Routes to Certification Study
Managed research data for the alternative certification research project

Coordinated data for UIC, Chicago Public Schools Human Resource Department, and Learning Points Associates

Developed sampling frame based on the population of CPS alternative certification programs and current CPS teachers
November 2002- Jan 2004 | Action for Children
Family Resource Specialist
Referred families to community and social service agencies

Managed client database for the State of IL Dept. of Human Services childcare grant program

Managed client database for the State of IL Dept. of Human Services childcare grant program
Disclaimer: CTPF is not responsible for the content of this material and has not verified any of the information.